If you have always dreamed about having a photo-session in the mountains, or under a waterfall, or by romantic candle-light then our after-wedding adventure sessions and elopements are just what you have been looking for. These sessions are the perfect opportunity to capture some fantastic photos in a relaxed atmosphere, at a much slower pace than the wedding day. It also allows us to visit some different locations that are not normally available the day of the wedding – especially if the driving time doesn't fit within the timeline of your wedding.
Here are some examples below from weddings and photo sessions we have done that help show the types of sessions and ideas we love to capture. Please let us know if you are interested in a session. We would love to hear from you whether you just want another chance to wear your wedding gown, or if you weren't able to get photos on your wedding day, or whatever the reason may be. These sessions also make great anniversary presents for your loved one. We have lots of exciting session ideas, and are looking forward to photographing many more of these types of sessions in the very near future in the Prince George area, throughout British Columbia, or wherever you may be!
The day after Melissa & Troy's wedding in Banff we headed out to Moraine Lake. It's such a beautiful place that we had only been to once before, but was too far of a drive for their wedding day. But what a spectacular backdrop for their wedding photos!
Moraine Lake Day After Wedding Session
Moraine Lake Day After Wedding Session
Alyssa and Nick's wedding took place in the mountain valley around the Tete Jaune - Mount Robson area in beautiful British Columbia. They had lots of time for photos on their wedding day, but we did a lot of scouting before the wedding and found some amazing locations that we didn't have time to use. So please let us know if you are in the area and would like to do a photo-session, as we would love to come meet you and explore the area some more to utilize some of the other locations we found.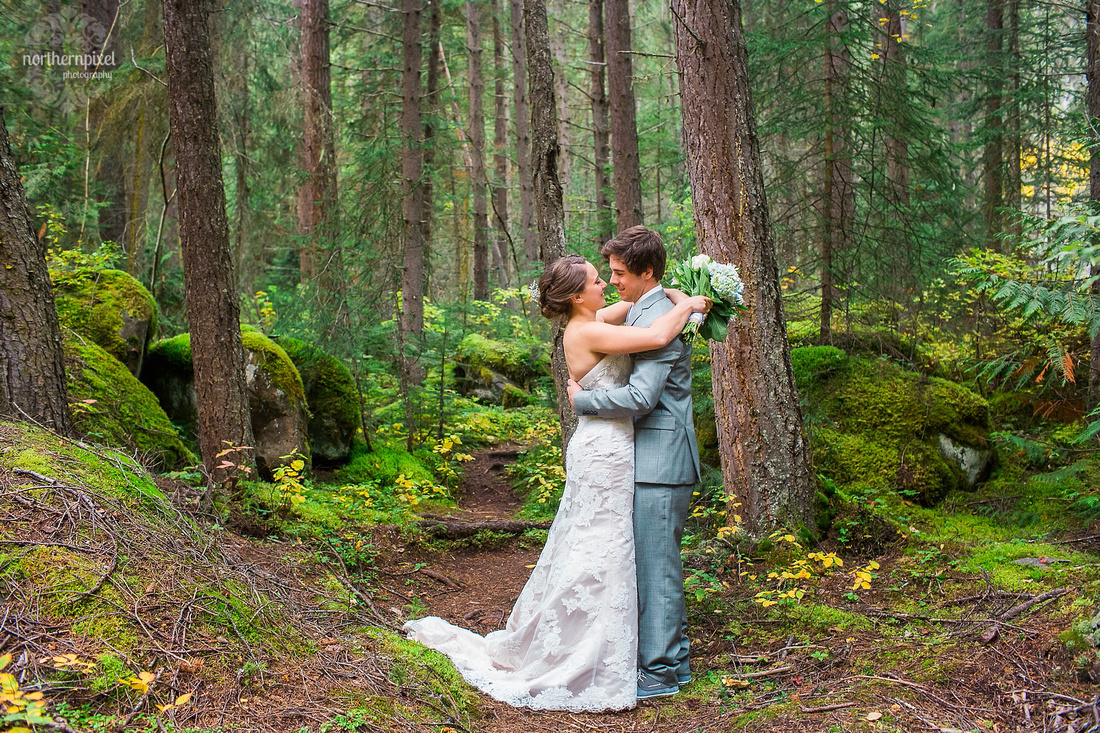 Mount Robson British Columbia Wedding
Andrea and Clarke's wedding took place during a small elopement ceremony in New Zealand. They wanted to have some romantic wedding photos once they got back to Prince George so we headed out to the Ancient Forest east of town. The gigantic cedar trees and lush vegetation make for an amazing photography setting - whether it's in your wedding dress, during one of our styled fashion sessions, or a romantic engagement session.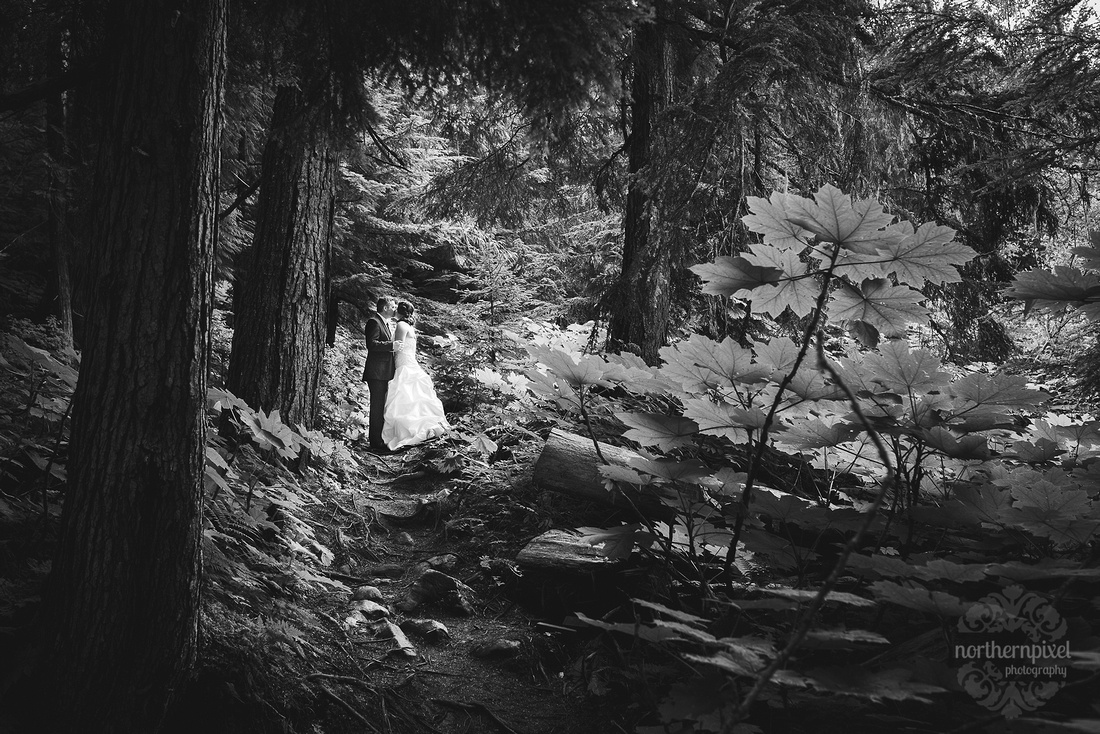 Ancient Forest After Wedding Session
Ancient Forest Wedding, Prince George BC
Our first night photo-session took place on a dock near Smithers, British Columbia with a couple who were married the year before in Prince George. We wanted to create a romantic atmosphere using only candle light - with no flashes or other lighting involved. It was also a great opportunity to use one of the dresses from our ever-growing collection. These two were so much fun to work with. It was an magical night filled with lots of laughter, and produced some of our favourite photos we have taken. We are definitely looking forward to more night sessions in the future.
Romantic Candlelight Photo Session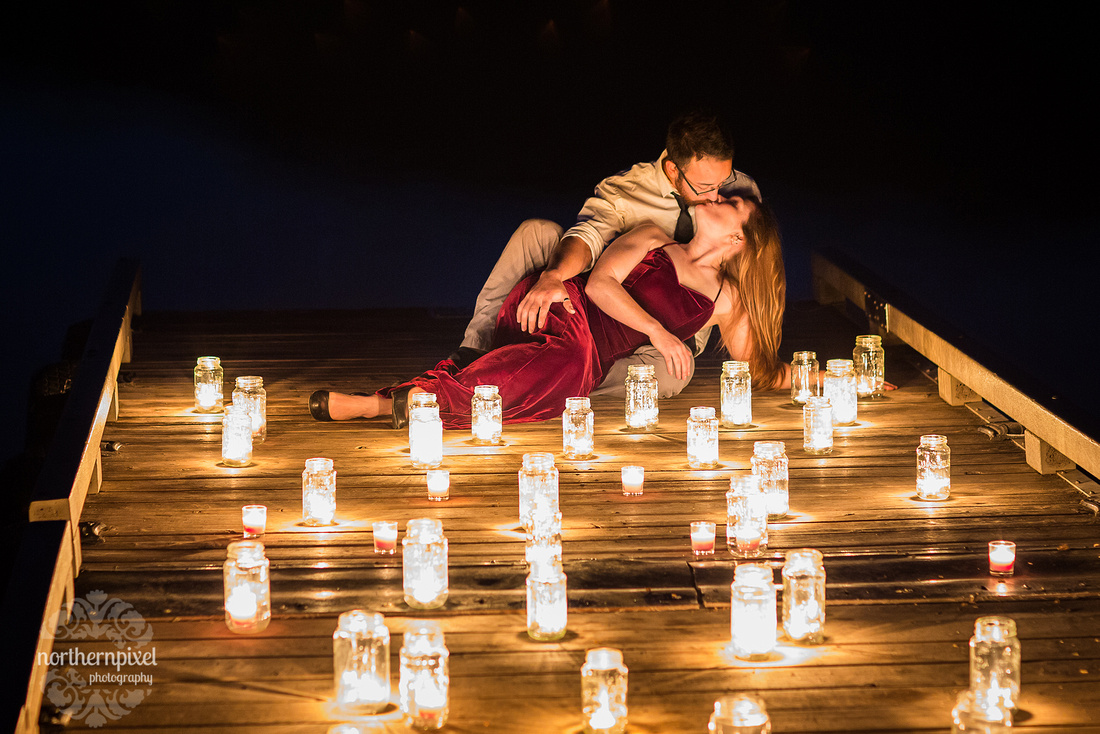 Candle-light session Smithers BC
We spent some time with our friends Brittany and Tyler on a recent vacation to the island of Maui, beginning with an amazing lunch at Coconut's Fish Cafe, before heading back to their condo for hair and makeup, and then off to the amazing Northwest Maui Coastline. Maui is our favourite vacation destination, and we have always wanted to take advantage of the breathtaking scenery during a photo-session. So this after-wedding session was like a dream come true. Everything lined up perfectly including the soft evening light and wind blowing along the sea cliffs.
Maui Coastline After Wedding Session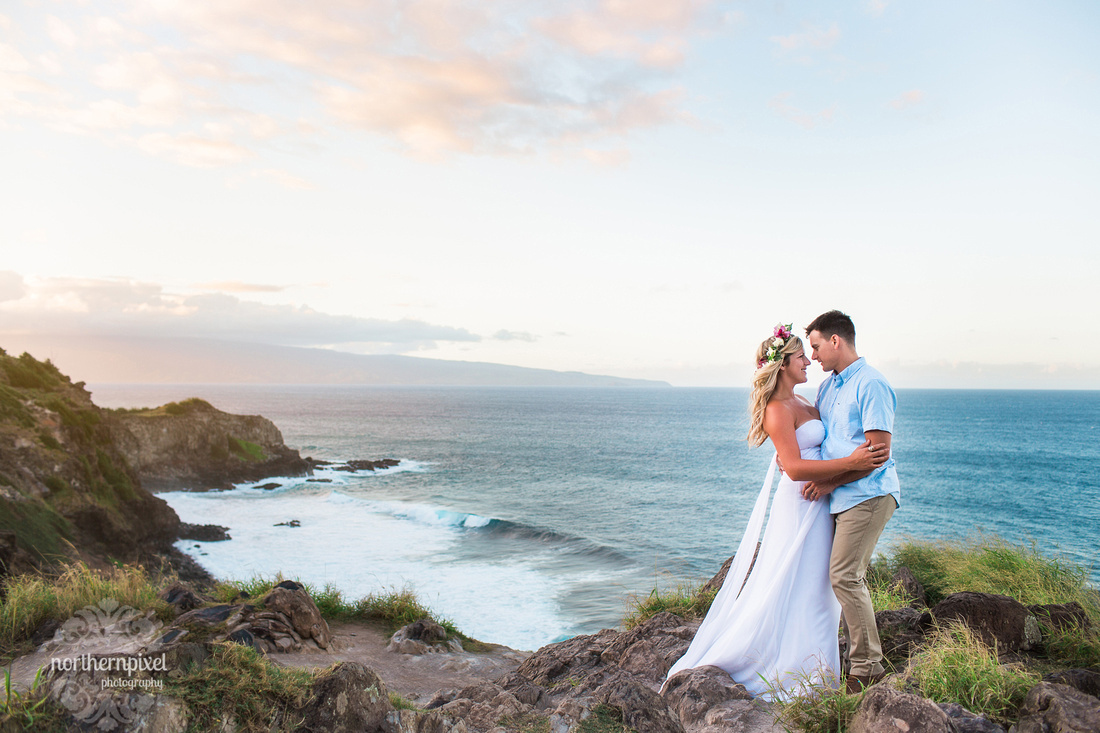 Maui Coastline After Wedding Photo Session
Maui After Wedding Photography Session
We went on a weekend adventure with Jonathan and Vikki to the scenic Rocky Mountains near Jasper Alberta, with an engagement session at Horseshoe Lake, followed by an amazing dinner at the Famoso Neapolitan Pizzeria, and a night at the Patricia Lake Bungalows. Jasper is just a short drive away, so it's always a favourite getaway location that we love to return to.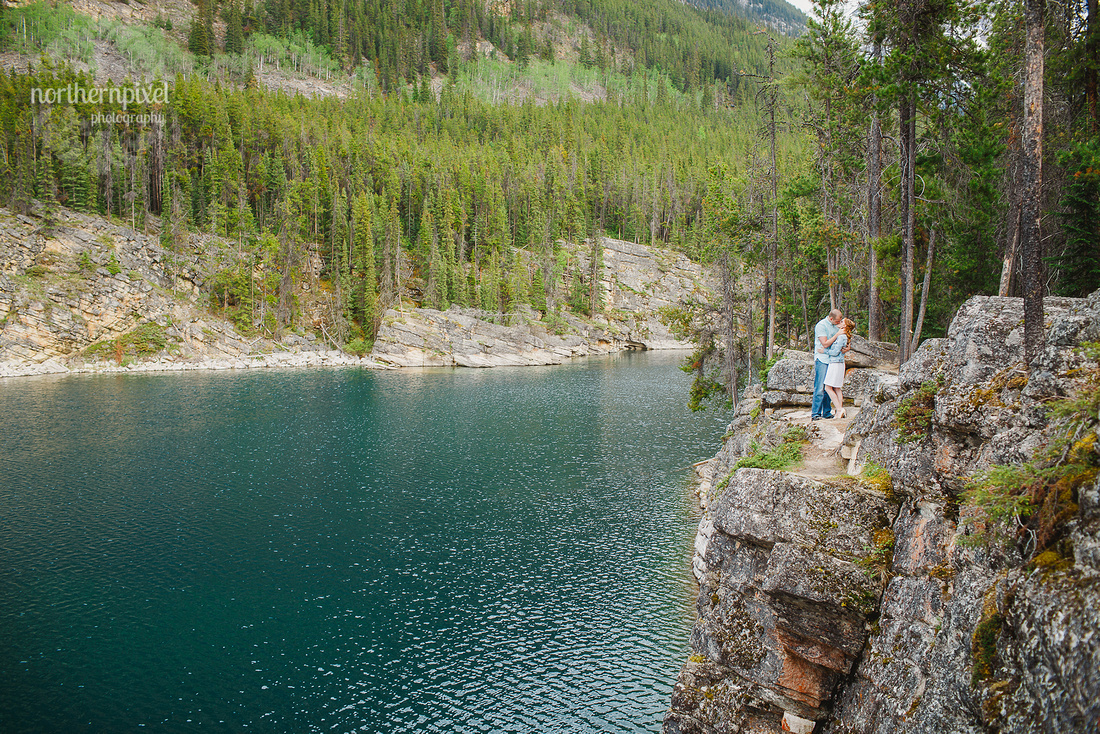 Horseshoe Lake Jasper Engagement Session
Athabasca Falls Jasper Engagement Session
Let us know if you would like to book an After-Wedding, Elopement, Anniversary, or Adventure Session by clicking here to fill out our Northern Pixel Photography Contact Form. We almost fully booked for 2016, but we are currently taking bookings for 2017. We have lots of great ideas and locations in mind, as well as a great collection of vintage wedding dresses that we love to use during our photo-sessions.